We are often called on to assist a family who needs a wheelchair ramp installed at their residence. Many times we are able to serve the family very quickly, with either supplies left from a previous job or through a generous donation at that time. Sadly, a few times, a family has had to wait while we raise money to purchase the supplies needed to build their ramp.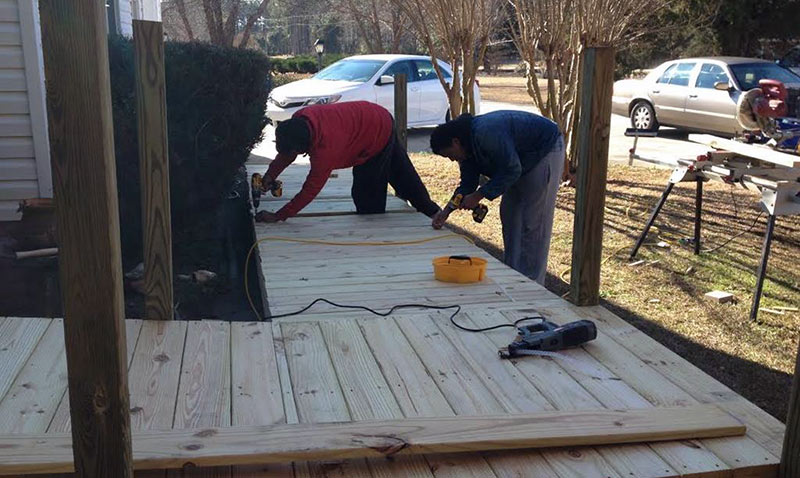 Our philosophy has been to provide a wheelchair ramp to any family who needs one. If that family is unable to provide a means to pay for the ramp, we want to provide a ramp to them at no cost. Sometimes a family is able to make a donation to us for their ramp and we consider it to be a donation for a future ramp, so there is no obligation on the family in need at that time. We do not intend on changing our method of offering these ramps, but we continue to seek guidance from God and His provision for us to be able to continue in this manner. We have partnered with Lighthouse Ministries and now assist them with their R.A.M.P program. We feel that that this is a Godly relationship that will have great results in Florence.
If you feel led to make a donation to Junebugs Care for our wheelchair ramp projects, please make a gift and indicate your ability to support us. Your support will truly be prayed over and used to the best of our abilities for HIS glory.